The utilization of impact crushers in mining crushing equipment has been continuously enhanced through the ongoing advancements in research both domestically and internationally, leading to a gradual improvement in equipment performance. The primary purpose of this equipment is to finely crush and perform secondary processing on medium brittle materials. The development of PFQ impact crusher, PFY series impact crusher, ISP series impact crusher, and other impact crushers is based on the utilization of advanced technology from both domestic and international sources. These technologies are combined with a thorough understanding of the specific mining conditions within the domestic sand industry. These models have powerful functions and efficient operation performance to meet the different needs of customers.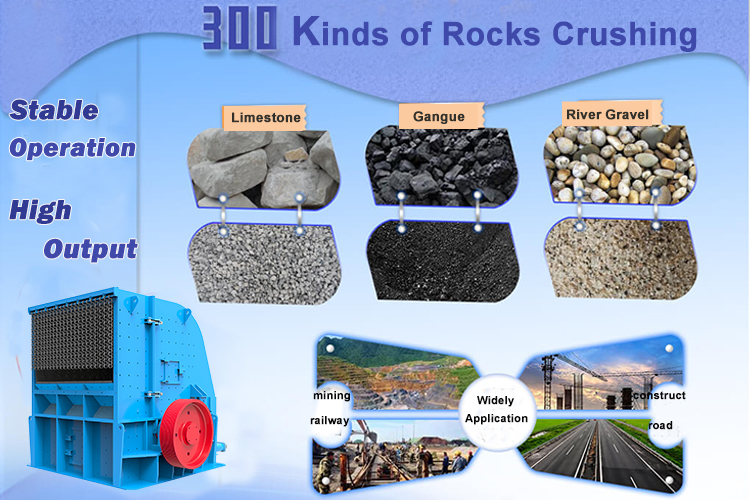 The impact crusher has the characteristics of adjustable discharge particle size, that is, it can meet the material requirements of different particle sizes. In addition, the impact crusher adopts the impact crushing principle, so that its discharge particle size is very good. Compared with the traditional crusher, the impact crusher has less needle content and more cubes, which can greatly improve the efficiency of the use of materials. Therefore, the impact crusher has become one of the indispensable equipment in the sand and gravel industry.
In general, impact crushers are widely used in many industries. It can not only be used for material crushing in mining, metallurgy, building materials and other industries, but also for material crushing in the construction of roads, railways, water conservancy and other projects. In the process of continuous development and improvement, the impact crusher will provide more perfect and more efficient service for all walks of life with its excellent performance and excellent quality.