The vertical shaft impact crusher, commonly known as the sand making machine, is internationally advanced and highly efficient crushing equipment with low energy consumption. Its exceptional performance plays an indispensable role in various powder crushing applications, making it the most effective, practical, and reliable crusher. The vertical shaft impact sand making machine is composed of seven components: feeding system, distribution system, vortex crushing chamber, impeller, spindle assembly, base transmission device and motor.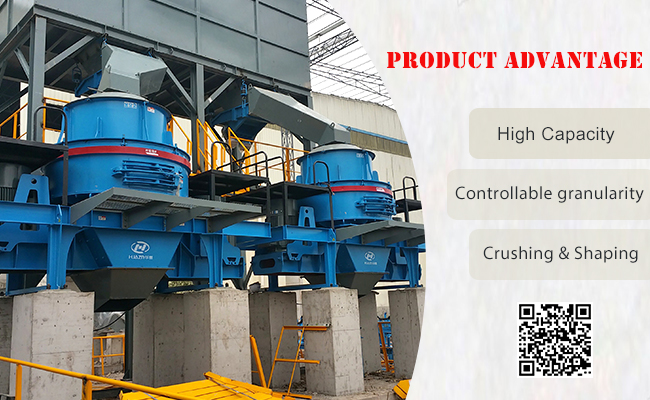 What are the features of vertical shaft impact sand making machine?
1.High production and low consumption: the vertical shaft impact sand making machine utilizes high energy and low consumption to impact, accelerate, bounce, and create friction on the stone, resulting in the fragmentation of ore along its joints and other vulnerable surfaces until it meets the specified material requirements.
2.The crushed product is superior to natural sand: the vertical shaft impact sand making machine possesses shaping capabilities, resulting in a cubical crushed product with minimal presence of needle-like particles. The particle shape and grading of sand can be adjusted and optimized, making it extensively utilized in aggregate molding, artificial sand production, and high-grade highway aggregate manufacturing.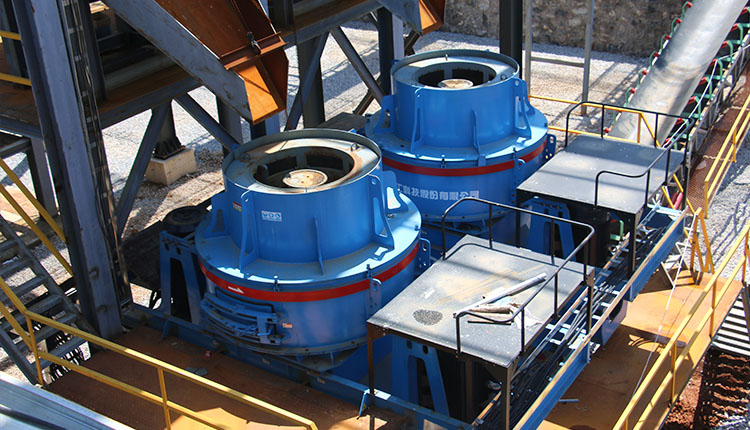 3.The broken particle shape is excellent: the vertical shaft impact sand making machine features in selective crushing, boasting high crushing efficiency and low power consumption. The product size after grinding is consistently uniform, displaying a natural particle shape and ensuring the integrity and stability of materials. Consequently, it finds extensive application in the construction and engineering sectors that require strict aggregate specifications.
4.Low cost: the vertical shaft impact sand making machine is characterized by its low cost, reliability, ease of operation, high efficiency, and energy-saving features. It not only meets the quality requirements for construction sand but also addresses the technical deficiencies in the sand making industry. In addition, various types of equipment can be combined according to different process requirements to meet the different process requirements of customers, and the cost of sand production is low.
Luoyang Dahua first vertical shaft impact sand making machine has been launched in the market in 1989. Since then, the company has continuously improved and upgraded it based on customer feedback and our own innovative research. The sand production rate of Luoyang Dahua PLS series sand making machine is improved 20% than that of traditional sand making machine. Max. feed size is 30-60 mm, processing capacity is 24-715 t/h. If you want to know more, please contact the Online Service to get details data and quotation.